TRENDING COURSES
Your chance to be a trending expert in IT industries and make a successful career after completion of our courses.
BOOKS & LIBRARY
Masterstudy is one of the world's busiest public library systems, with over 10 million books, movies and other items to borrow.
CERTIFIED TEACHERS
Get professional education and reliable consultation by our team of certified teachers and instructors.
CERTIFICATION
Upon successful completion receive a certificate showing your achievement for completing one of our rigorous classes.
CENTER ACHIEVEMENTS
Here you can review some statistics about our Education Center
RECENT POSTS
Why Financial Literacy Is So Important
The upcoming budget for the Chicago Public Schools will rely on $500 million in yet-to-be-enacted pension savings by Illinois, school officials said on Monday.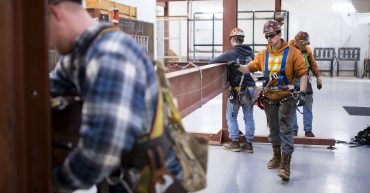 STAY TUNED

WITH US

Subscribe now and receive weekly newsletter with educational materials, new courses, interesting posts, popular books and much more!
GET THE COACHING TRAINING
BYADAM JONES
FOR FREE
It's limited seating! Hurry up
Brandon Ray
HA Prep/D3 came to me at a time where I needed it the most. Mr. Malcom did a good job of showing me how to grab a vision because I didn't have one. I owe it all to HA Prep/D3.
Timothy Knight
It's amazing to find genuine people that just want to see success for you. That is one of the most amazing things that I love about HA Prep/D3
Joshua Tyler
Coach Malcom is really big on Discipline. If you aren't disciplined, he will get on you! Coach Malcom also teaches you not just basketball, but also how to be successful in life.
Qion Toney
I first heard of D3 and met Coach Malcom when I was 16 years old. Playing as a youth with D3, I am now an assistant coach for HA Prep Academy. I am turning 30 this year and it's like I'm 16 all over again!